We Create Immersive Online Experiences
Using 360 Degree Panoramic Photography and Other Multimedia Elements
Take a Sample PanoSpin360 Tour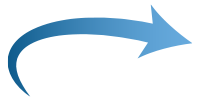 Explore our sample tour using your mouse and the tools provided. Virtual tours are best viewed on desktop.
360° Virtual Tour Options
Creates virtual tours of your indoor and outdoor spaces with interactive maps and add your business logo and branding. Get add-on features such as voiceovers, custom navigation, and multimedia integration.
Industry projects
Panospin360 has been in operation for almost 2 decades and works with a wide range of clients in industries such as hospitality, retail, education, and healthcare. We use advanced technology to ensure high-quality and user-friendly virtual tours that are easily shared on websites and social media platforms.
We Translate Ideas into Images
Our photography is top-notch. We approach each project with a fresh eye and pay special attention to even the smallest details of the final product. Our photographers have years of experience and our entrepreneurial outlook helps us create collaborative relationships with our clients.