Virtual tours allow businesses a way to showcase their creativity, innovation, and beauty with potential customers online. Technology allows businesses to grow. 360° virtual tours achieve the most talked about advantages: "real view" for customers, interactive and user-guided. Customers can gather more information to truly see themselves at your business, and much more!
Living, let alone running a business, amid a pandemic creates a new set of challenges for businesses in any industry. Thankfully, with the innovative technology we have available at our disposal, there are just as many new opportunities to grow as there are obstacles that are faced. Virtual tours in particular have risen to an entirely new level of value amid this pandemic.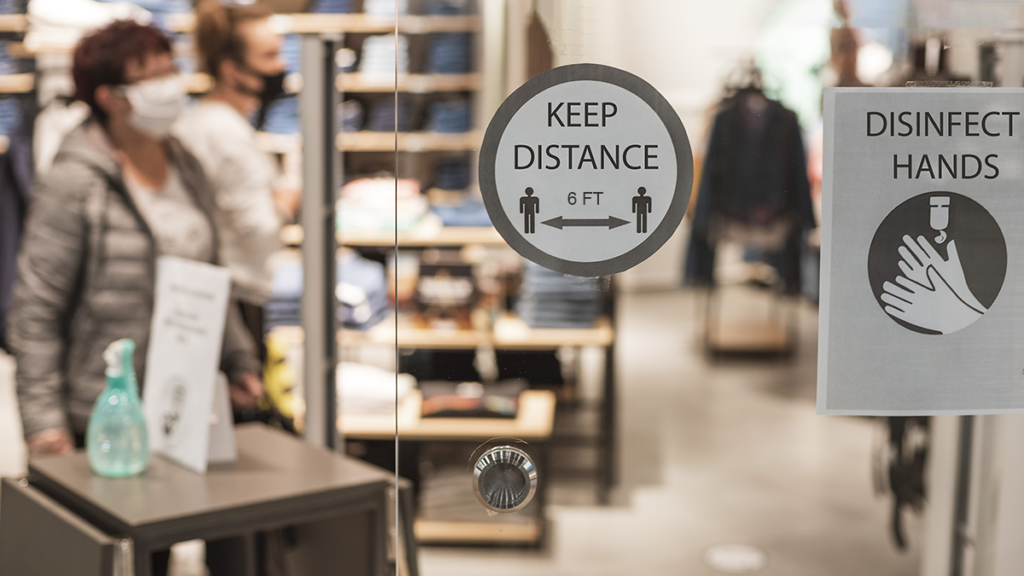 What are the top, new benefits of a 360° virtual tour for your business?
Individuals browsing around stores and wandering a location before deciding if it's a good fit for them is no longer possible for many businesses due to strict re-opening guidelines. With stores, gyms, salons, and more having new maximum capacities and restricted hours, it is no longer as simple as stopping by a location to get a feel for it. Virtual tours, however, offer this same experience through the safety and comfort of the digital world.
Even as reopening phases move forward and guidelines ease up, many consumers may find their confidence low and caution high. Even if legally, a potential customer can enter your location, they may just not feel comfortable. It's personal, everyone has their own degree of comfort re-integrating into a physical public space in a time of social distancing. If a business offers alternative options to the traditional in-person experience such as virtual tours, they continue to create an inclusive environment for all potential customers.
Many businesses have upgraded their location! Features are required to be conducive to social distancing and public health guidelines. Use your virtual tour to show them off! Do you have marks on the floor to designate 6 feet apart? Have you installed barriers between work stations? Have you reorganized common spaces and office layouts to maximize space? A 360-degree virtual tour is the best way to show off these new features, attract customers, and (last but certainly not least) show your commitment to creating a safer and comfortable environment for all.
When you offer a virtual tour of your newly updated and social-distancing safe space, you provide your commitment. Ensure your customers a safer experience. Not only did you update your location for a safer social distancing experience but you ALSO used a virtual tour to give your customers the needed tool to choose your business? Now that is a win-win!
Regardless of where this pandemic leads next, and the obstacles that we will all inevitably face, building our businesses in the future, a virtual tour in this situation may hold more value than it ever has!
It's time to show off your business and the continued commitment you have to the well-being of your customers, employees, and community.