With public health at the forefront of nearly all decisions being made in society this year, it is important that we don't neglect the other (equally important) aspects of healthy, balanced living. Mental health, emotional health, intellectual health, and physical health are staples in self-care!
Gyms and fitness centers have remained one of Panospin's most frequent clients. We love to showcase the spaces where people transform themselves. Stronger, fitter, and healthier individuals. Public health concerns have taken the spotlight. Physical fitness has been pushed to the backburner. At-home workouts, live virtual classes, and creative dieting became the new craze for people still looking to challenge their fitness outside the gym.
As states continue to re-open and gyms are getting the green light to begin welcoming guests. It is everyone's responsibility to return with fitness goals in mind with awareness and dedication. Public health is at stake.
If you are ready to return back to your gym to continue pursuing your healthy habits, follow these tips to ensure the safety of your community.
Come to the gym only when feeling 100% healthy! If you have any symptoms that could relate to COVID-19, reach out to your doctor for medical advice.
At the gym, maintain social distancing guidelines, even on the treadmills and squat racks. Always maintain at least 6 feet apart from the other gym-goers.
When using equipment and touching any surfaces, use a wipe to clean the equipment before and after each use.
Wear a mask! It really is that simple. It may feel a bit uncomfortable at first. On the bright side, you are back at the gym furthering your healthy living, so a mask is a small price to pay when your overall health and the health of those around you is at stake.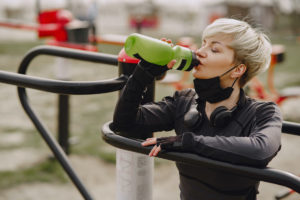 What mask is right for me in a gym environment? Check out our suggestions!
Reebok Face Covers 3-Pack, $30

COMFORTABLE. WASHABLE. REUSABLE. Made with soft, breathable fabric the Reebok Face Cover is comfortable, washable, and reusable for practicing healthy habits every day. This cover can help prevent the spread of viruses and germs through droplet transmission.
Available at https://www.reebok.com/us/face-covers-m-l-3-pack/H18222.html
Athleta Made to Move Mask 3 Pack, $25
Mission Cooling Gaiter Face Mask, $19.99

Cool More. Do More. Enjoy staying active longer when the temperature rise, with MISSION. The Neck Gaiter protects with UPF 50, blocking up to 98% of UV rays and dust, debris, and wind when used as a face cover or hood. The Neck Gaiter may be transformed into 12+ styles to protect from various elements.
Available at https://www.mission.com/products/cooling-neck-gaiter-mask.
Choose your style, color, and get ready to hit the gym!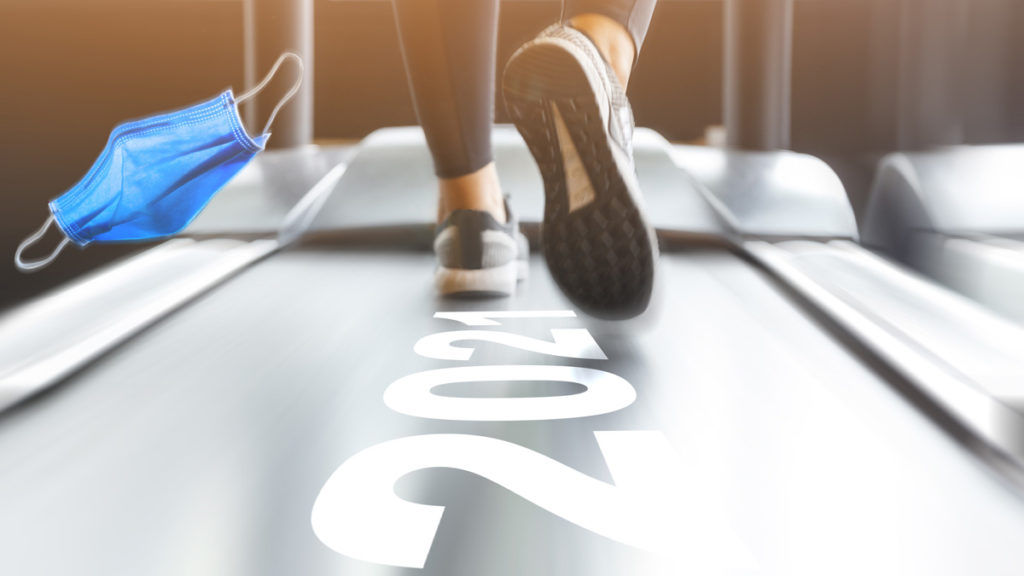 No matter where your fitness leads you next, wearing a mask helps you stay healthy and ready to reach your fitness goals.